Issues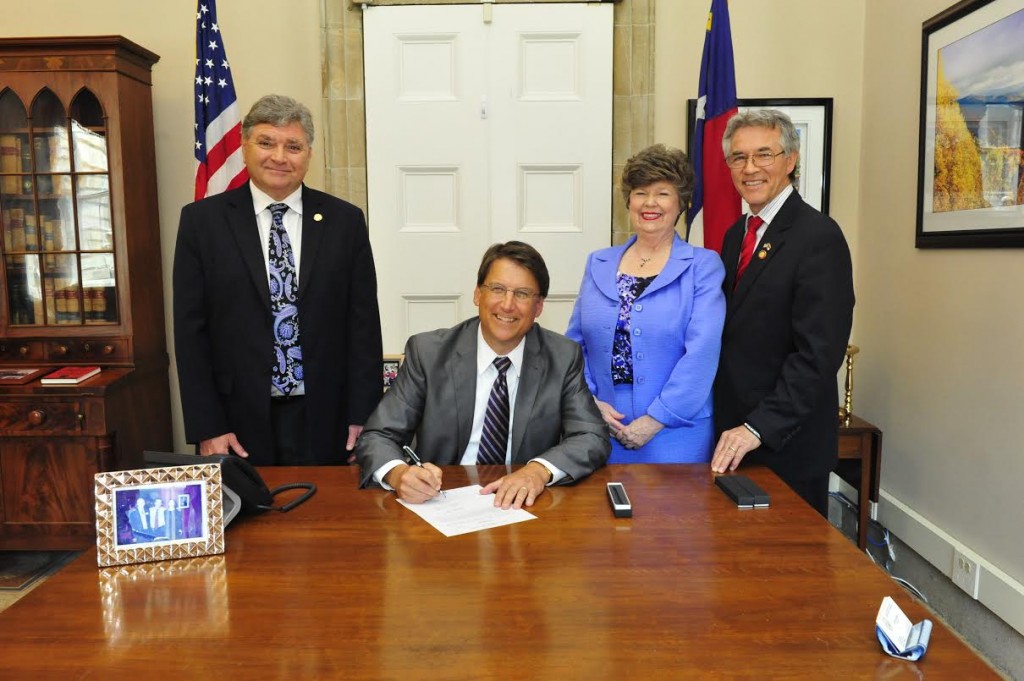 When the voters of North Carolina chose Republicans to lead the state in the 2010 elections, the state was in dire financial condition. Republicans inherited a budget with a $3 billion deficit and a $2.85 billion debt to the federal government for unemployment benefits. State unemployment was at a record 11% -Rowan County was at 14% unemployed. Teachers compensation had not only been frozen for 4 years, teacher pay was actually reduced and teachers were being furloughed! Teacher compensation in North Carolina was ranked 41st in the country! The state had the highest corporate and personal income tax rates in the country and was literally hostile to the business community. Medicaid was running annual overages of more than $400 million due to a lack of oversight, no budgetary controls and systemic fraud.
Over the past ten years, the Republican controlled General Assembly has proven that conservative economic principles work.  By implementing conservative policies that cut unnecessary spending, reduced taxes and eliminated restrictive regulations, the Republican legislature has set North Carolina on a new course, based on fiscal conservatism and smaller government. 
Prior to the pandemic, State Unemployment was just under 4%. Teacher compensation is currently ranked 29th in the country with average teacher compensation in excess of $53,975! State Corporate income tax is the lowest in the country among states that have a corporate income tax. The state personal income tax is no longer an excessive 3 tier system topping off at 7.75% but is instead a flat rate of 5.25%!
 As a result of the reforms we have put in place, North Carolina has received much national recognition, including the following:
The Spring 2016 Census Bureau declared that since 2013, North Carolina had the fastest growing economy in the nation
The May, 2016 Site Selection Magazine announced North Carolina & Texas tied as the best place in the country to locate a new business.
CEO Magazine rated North Carolina the 3rd best place in the nation to do business.
In May, 2016, The Tax Foundation elevated North Carolina from 44th to 9th place as having the most favorable tax climate in the nation.
Rich States, Poor States 2016 elevated North Carolina from 8th place in 2015 to 2nd place in Economic Outlook in the country.
Forbes ranked North Carolina 2nd in November 2016 as The Best State in the Nation for starting a business.
In July, 2016, North Carolina was ranked 5th by CNBC in their listing of the Top States for Business.
North Carolina Excels in 2017 Economic Rankings 
Ranked # 1 for starting a business by "Fit Small Business Study" 
Ranked #1 and awarded the "Prosperity Cup" by Site Selection Magazine
Ranked # 1 for tech job growth by N.C. Technology Association
Ranked # 1 and # 3 cities for tech job growth by CBRE real estate
Ranked #4 for wage growth by U.S. Census Bureau
Ranked # 5 best state for business by CNBC
Ranked # 5 business climate – Development Counsellors International
Ranked # 5 balanced budget by George Mason University study
Ranked 1 of 12 states with unanimous AAA bond rating
Ranked 1 of 16 states prepared for recession by Moody's Analytics
 As a result of our continued efforts in taxation reform and reduction, more than 90% of North Carolina residents will pay less or no state income tax this year.     
We have eliminated outdated commissions and programs and consolidated many departments and agencies of the state government. We have reduced sales taxes, personal and corporate income taxes. Historic reform legislation has been passed that addressed education, job creation, personal property rights, regulatory reform and Second Amendment rights. I am thankful that I have had the opportunity to be the primary sponsor and co-sponsor of much of this legislation, such as Voter ID, Unemployment Insurance Reform, the elimination of forced annexation, protecting our Second Amendment rights and implementing E-Verify requirement to help protect jobs for North Carolinian citizens.
There is much work to be done if we are to build upon the initiatives that we have started. Additional reforms are needed to continue to improve education funding and performance, to continue tax reform, as we lessen the tax burden on business and the middle class and to ensure reasonable regulatory requirements for business and agencies in the state.
We must continue implementing policies that create a permanent "business friendly" environment, which is essential for our economy to continue to grow. Job creation by the private sector requires the assurance of sensible regulations and reasonable taxation. We must continue the work of making North Carolina globally competitive. I respectfully ask for your support! 
 – Harry