Issues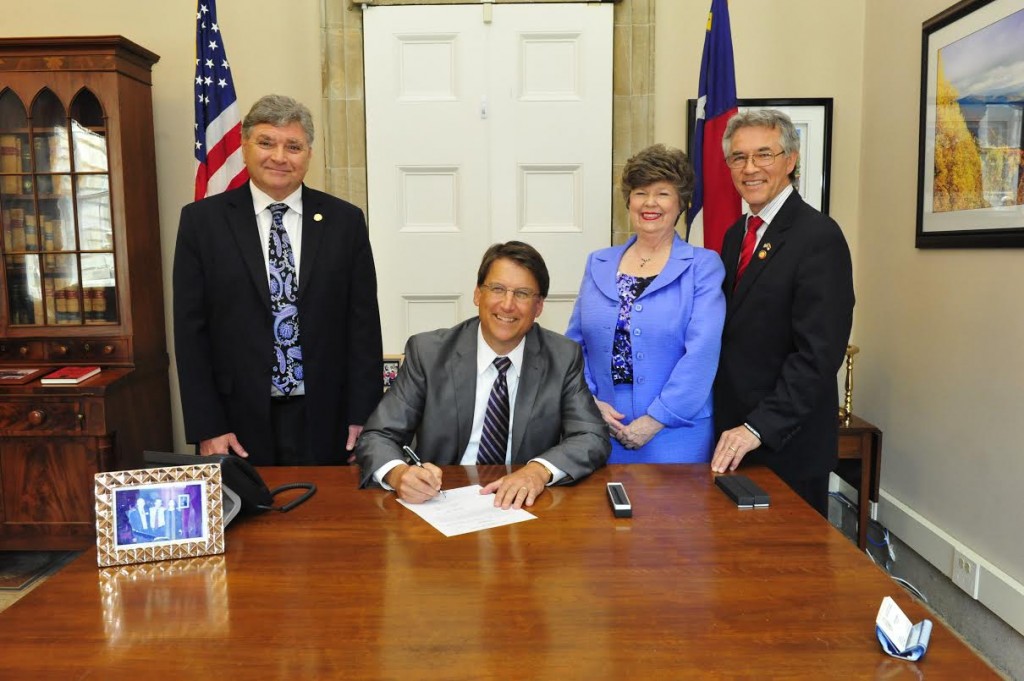 Over the past seven years, the Republican controlled General Assembly has proven that conservative economic principles work.  By implementing conservative policies that cut unnecessary spending, reduced taxes and eliminated restrictive regulations, the Republican legislature has set North Carolina on a new course, based on fiscal conservatism and smaller government. 
 As a result of the reforms we have put in place, North Carolina has received much national recognition, including the following:
The Spring 2016 Census Bureau declared that since 2013, North Carolina had the fastest growing economy in the nation
The May, 2016 Site Selection Magazine announced North Carolina & Texas tied as the best place in the country to locate a new business.
CEO Magazine rated North Carolina the 3rd best place in the nation to do business.
In May, 2016, The Tax Foundation elevated North Carolina from 44th to 9th place as having the most favorable tax climate in the nation.
Rich States, Poor States 2016 elevated North Carolina from 8th place in 2015 to 2nd place in Economic Outlook in the country.
Forbes ranked North Carolina 2nd in November 2016 as The Best State in the Nation for in business.
In July, 2016, North Carolina was ranked 5th by CNBC in their listing of the Top States for Business.
 As a result of our continued efforts in taxation reform and reduction, more than 90% of North Carolina residents will pay less or no state income tax this year.     
We have eliminated outdated commissions and programs and consolidated many departments and agencies of the state government. We have reduced sales taxes, personal and corporate income taxes. Historic reform legislation has been passed that addressed education, job creation, personal property rights, regulatory reform and Second Amendment rights. I am thankful that I have had the opportunity to be the primary sponsor and co-sponsor of much of this legislation, such as Voter ID, Unemployment Insurance Reform, the elimination of forced annexation, protecting our Second Amendment rights and implementing E-Verify requirement to help protect jobs for North Carolinian citizens.
There is much work to be done if we are to build upon the initiatives that we have started. Additional reforms are needed to continue to improve education funding and performance, to continue tax reform, as we lessen the tax burden on business and the middle class and to ensure reasonable regulatory requirements for business and agencies in the state.
We must continue implementing policies that create a permanent "business friendly" environment, which is essential for our economy to continue to grow. Job creation by the private sector requires the assurance of sensible regulations and reasonable taxation. We must continue the work of making North Carolina globally competitive. I respectfully ask for your support!